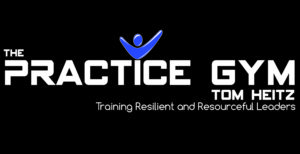 This is the podcast for leaders who have hit a ceiling and or slump in both your professional and personal lives. Look for a weekly episode that will be filled with small yet effective actionable tips. This podcast will be produced weekly and the best way to keep up to date is to subscribe to the podcast via your smartphone through Itunes for Iphones / Ipads and Stitcher or Google Play for Android phones and tablets. (The Itunes and Stitcher options will be available by Aug 1, 2017 so the links to the left are not active yet. Hey, it's part of my "Practice" not "perfection" philosophy.) If you want to join the Practice Gym for free tips and actionable items, then go to www.tomheitz.com/leader to begin your free membership.
We will have many options for you to choose from that will help you both personally and professionally. I look forward to serving you and helping you to practice so that you can discover, design and then do what you were meant to do.
---
How do you successfully mentor someone? It's both easier and more difficult than you think. It's easy when you learn to set standards and expectations from your end and relay them to the potential mentee. It becomes difficult when you leave the interaction to chance....
read more